You know the age old saying, "the first step is always the hardest" and screen porches are no exception. You may have dreams of a large, vast screened-in porch where you can kick back and drink your coffee as the sunrises and sip a cocktail as the sunsets, but can this dream porch truly become a reality?
That's why the first step is so important. So what is exactly is the first step to screening in your porch? The first step is to sketch the porch you are picturing in your head and see if it will actually work with the functionality of your home.
How to Sketch Your Screen Porch Plans
There are several ways you can sketch your proposed screen porch. The first way, and the way we recommend our customers sketch it, is to use our Screen Porch Planning Worksheet. This worksheet provides a grid with where you will sketch your proposed screen porch with measurements. Each block of the grid represents one square foot. With the worksheet you will sketch an elevation of each side of your proposed porch. It's important to note the verticals and horizontals. You will need to sketch the number of verticals below the railings and above the railings. Lastly, you will need to note whether the posts and rails are 4 x 4 or 2 x 4.
If you aren't the best artist and sketches aren't your thing, you can also take photos of your current structure. You can use your phone (or even the Paint program on your computer) to sketch measurements onto your photos. Check out the examples we have received below.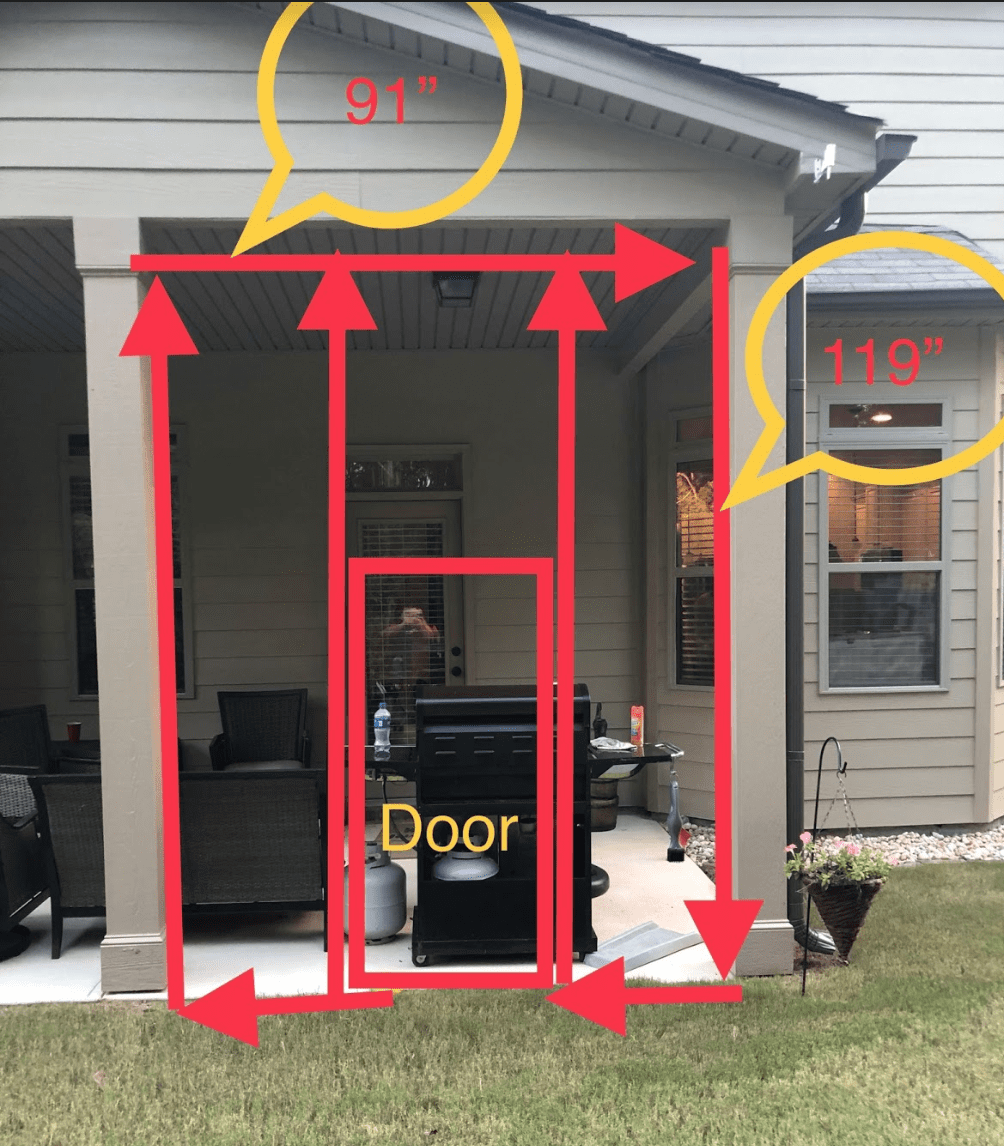 After sketching your screen porch (on paper or digitally) you will move on to estimating materials. We will go more in depth on this in a later article, but you will use one of our Screen Porch calculators. You will follow the instructions on the page and it will provide you with a rough estimate of materials.
If you don't feel comfortable estimating the materials yourself, or have questions about your sketch or our products, feel free to reach out to our Porch Pro and attach your sketch or sketches.
Now that you've mastered the hard first step, the next steps will include bringing your sketch to life!