Budget is a key factor when undertaking a screen porch project. However, budget doesn't have to be the primary factor. Mike with Deck Phenom, recently shared with us a budget-friendly screen porch project he completed for a client.
About the Project
The project took place in Carmel, NY, a small town just outside of New York City. The porch was a rebuild of an existing three-sided porch, so before construction could begin, the existing, dilapidated porch had to be demolished. Once the demo was completely, Mike and his team started building the new porch from the ground up.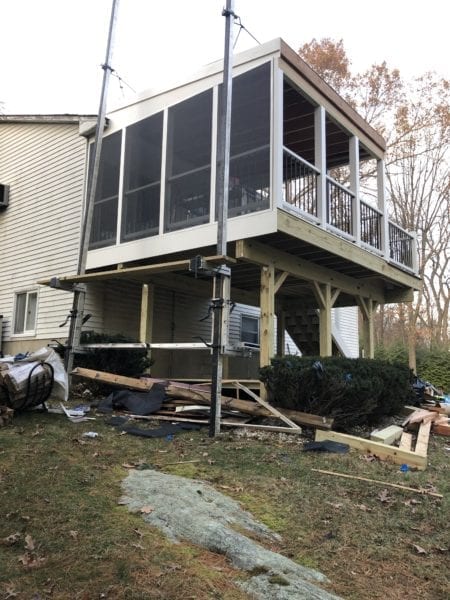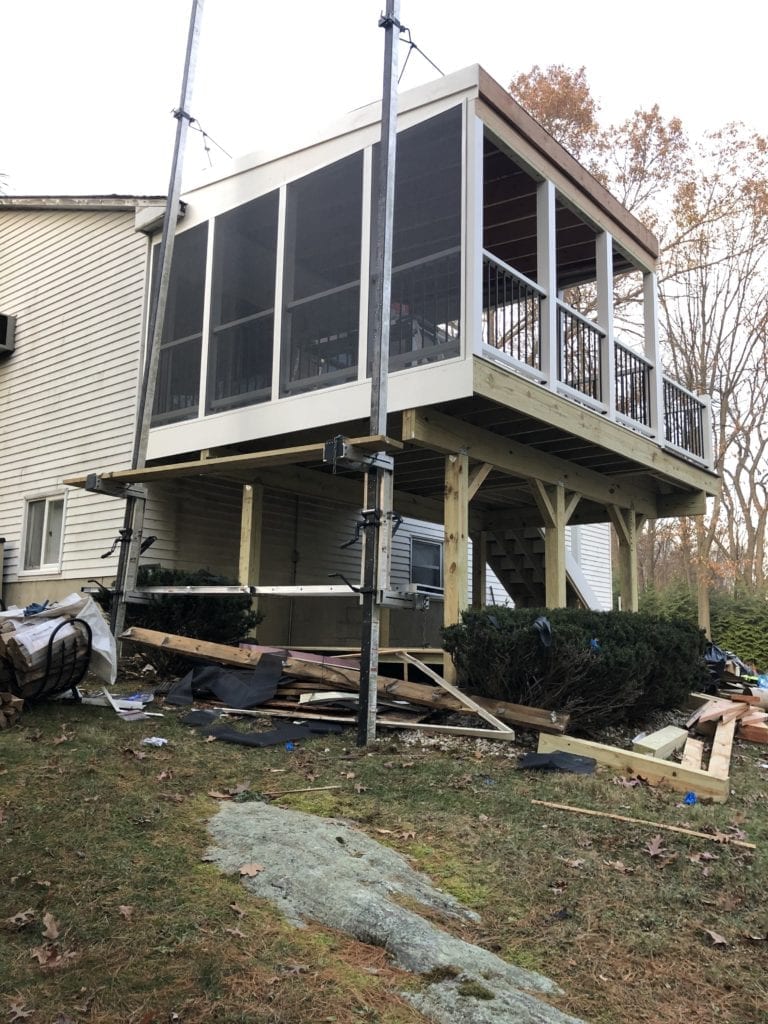 The first step was to install the support beams, framing, and decking. Next, he installed the roof and stairway up to the new, second story, screened-in porch while finishing the framing on the second-story. He then added PVC columns to the stairway and wrapped the new porch columns with PVC wrapping.
His next step was to add railings to the porch. He opted to use metal railings, in lieu of our MeshGuard product. He also added trim around the porch.
After the trim was complete, he started screening in his porch. He opted for our original Screen Tight screening system. He continued to screen the other three sides of the porch and also install a storm dorm at the top of the staircase, allowing outside access to the screen porch. He finished off his project by adding railings to the staircase and the unscreened section of the porch.
Why Screen Tight
Mike, from Deck Phenom, recently shared with us his thoughts on the project and why he chose Screen Tight.
He states, "So this was our very first time using your product as we usually have our screens made. This customer was on a tight budget so we had to explore other options to still deliver a great looking product. What I like about this system is the ease of install and the clean finish it provides. Installation is very straightforward and all the different components came together easily. It is readily available at any of our local Home Depot [stores] and that's helpful when we run out of parts. I also like the fact that if for some reason the screens or any of parts gets damaged, they can be quickly replaced at low cost. We really enjoyed the product and look forward to using it more as this allows us to work with any budget."
Follow him on Instagram (@DeckPhenom) to see the project from start to finish.