Our friends at Mane Construction recently shared with us a completed screen porch addition in Raleigh, NC. The scope of work included a custom built 16′ x 16′ screen porch a 10′ x 16′ covered deck. The project features our original Screen Tight screening system on three sides of the porch and along the gable roofline.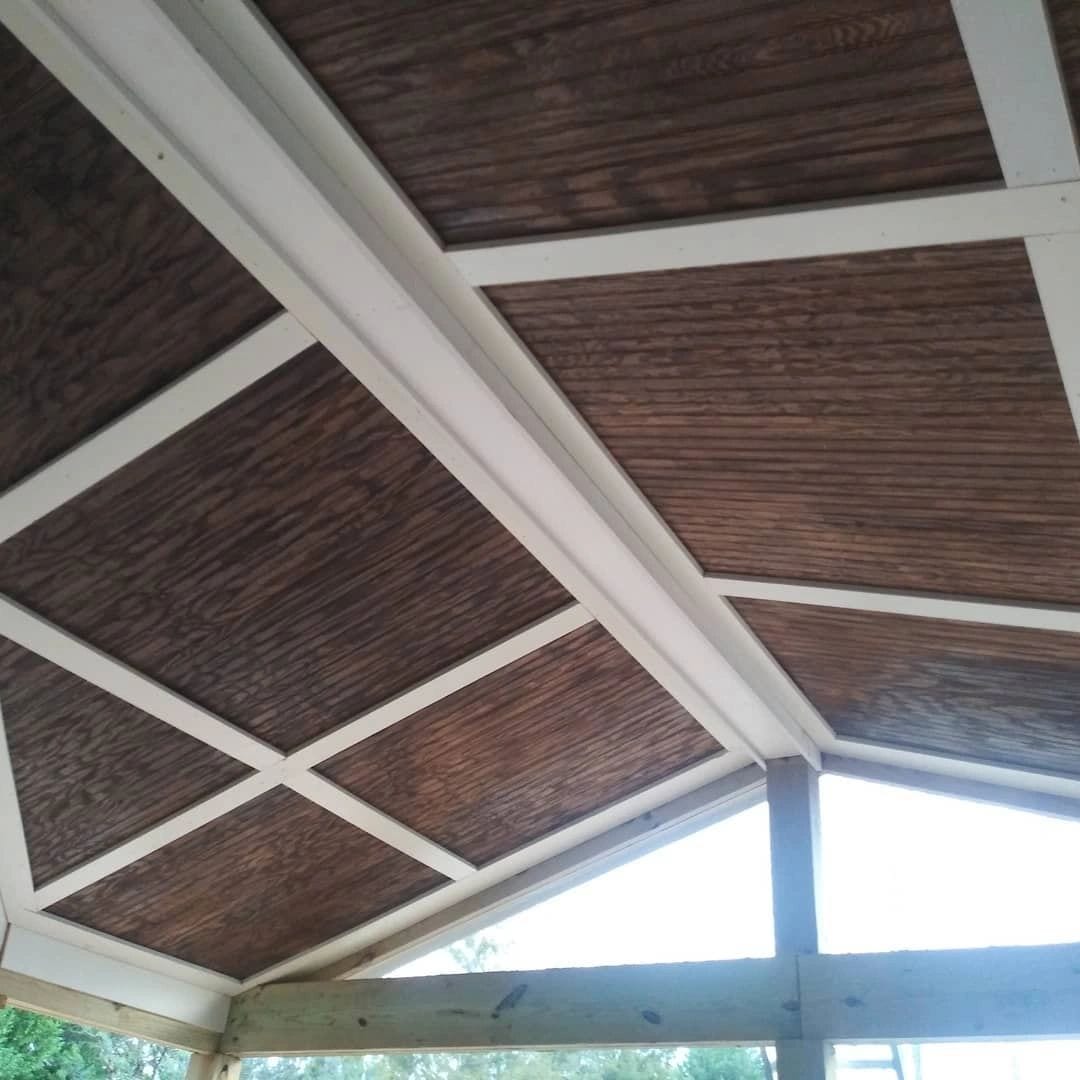 Screen Porch Features
The porch also features stained beadboard ceiling with custom coffered trim and boxed beams. The customer opted to upgrade all black wrought iron ballusters in lieu of using our MeshGuard screening system below the handrails. Lastly, the porch features a side mounted, screen door with a doggy door.
This customer truly wanted an outdoor entertainment space. According to Mane Construction, the screen porch features an entertainment wall with a 20″ x 36″ electric fireplace and a swivel mounted 60″ TV with a dedicated Cat5 line for internet streaming.
About Mane Construction
Mane Construction is full service contractor located in Clayton, NC specializing in both new construction and renovations. They plan, manage, and build multi-phase jobs around North Carolina.
Mane Construction did a great job of showcasing the progress of the project on their Instagram account. Check out some of the photos and videos on their Instagram channel. Also visit their website to see more of their screen porch projects using Screen Tight.