Project Resources
Screen Porch Planning Guides, Product Documentation, Demo Vides and Frequently Asked Questions (FAQ).
Ask a Question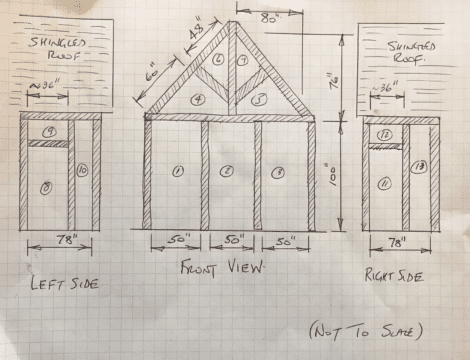 You know the age old saying, "the first step is always the hardest" and screen [...]
Product Documentation Downloads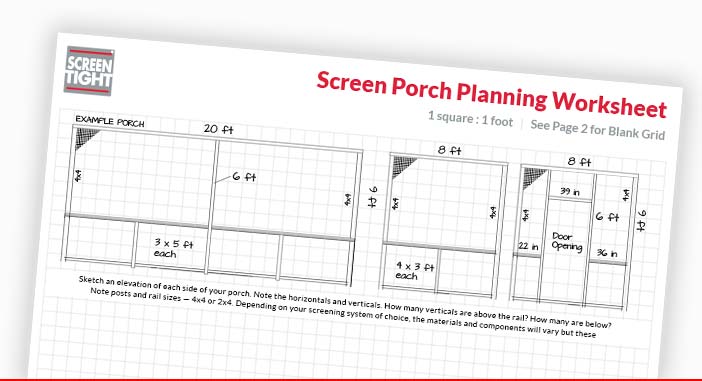 Screen Porch Planning Worksheet
If you're wondering how to screen a porch, start with our printable Screen Porch Planning Worksheet. Once you have your measurements, use a screen porch calculator to estimate the supplies you will need.
Download Now
Screening System Facts & FAQ

---
Screen Tight System
20 second overview of the Screen Tight system.
Mini Track System
Get to know the Mini Track System.
Fast Track Overview
An overview of how to install Fast Track.
Installing a Screen Door
Step-by-step video of how to install a wood screen door.
Installing a Sliding Screen Door
Step-by-step video of how to install a sliding patio screen door.
Screening System Webcast
Learn all about our porch screening systems.
Installing Screen Door Hardware
Learn how correctly install and adjust the tension of your Screen Tight hinges.
Installing Wrap N' Snap Column Wrap
Installation video of Wrap N' Snap, Screen Tight's patented PVC Column Wrap System.
Screen Wall System
An overview of Screen Wall, our revolutionary all vinyl screen framing system.
Mesh Guard
Get to know our screening system that allows you to open up your view below the rail of your porch.
Screen Block
Winterize your porch without having to remove your screens.
Build-A-Screen Window Screen Kit
Build your own window screens with our easy to install kits.
Register Your Purchase
If you have purchased a Screen Tight product from one of our retail partners, please register your product for priority customer support and exclusive offers.
Register Your Purchase