This recent screened-in porch installation on Wadmalaw Island (just outside of Charleston, SC) offers the homeowner an area to relax and "chill", in addition to their two other porches where they can grill and soak up the sun.
The new screened-in porch features multiple MeshGuard panels below the handrail with our Original Screen Tight system above. The screened-in porch also has a unique design feature with Screen Tight in the top panels of the porch mirroring the code-compliant 6×3 foot spans of the MeshGuard system.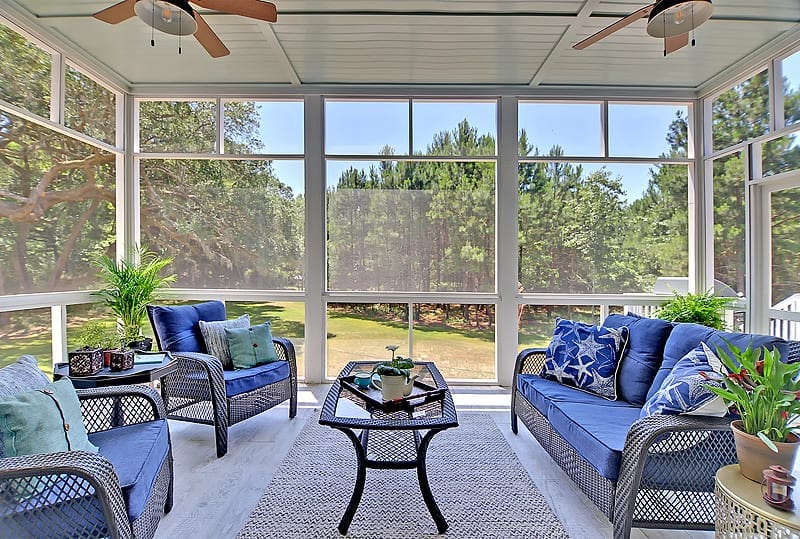 The homeowner was able to mount both screening systems from the interior of the porch, creating a seamless look from the exterior and a hardware-free look from the interior.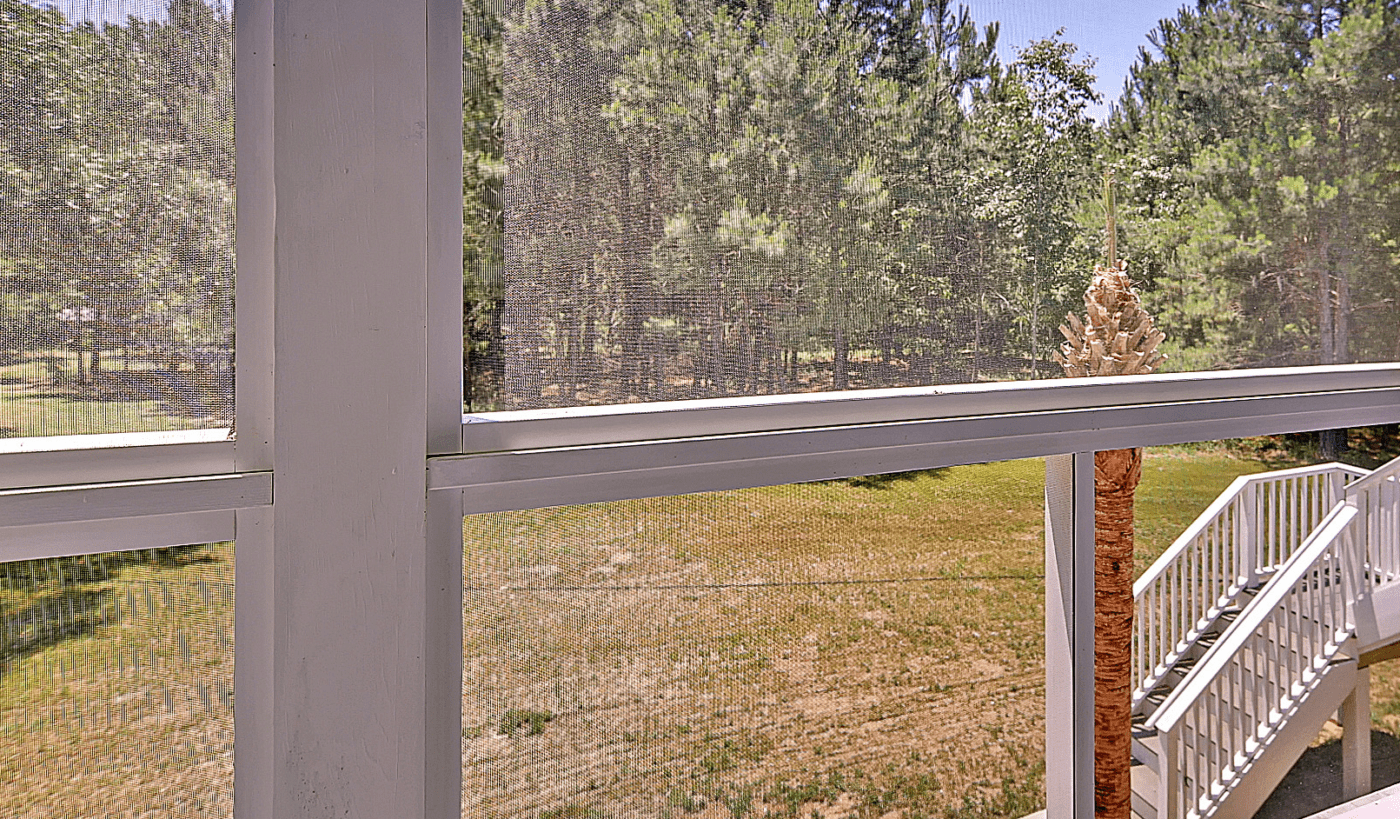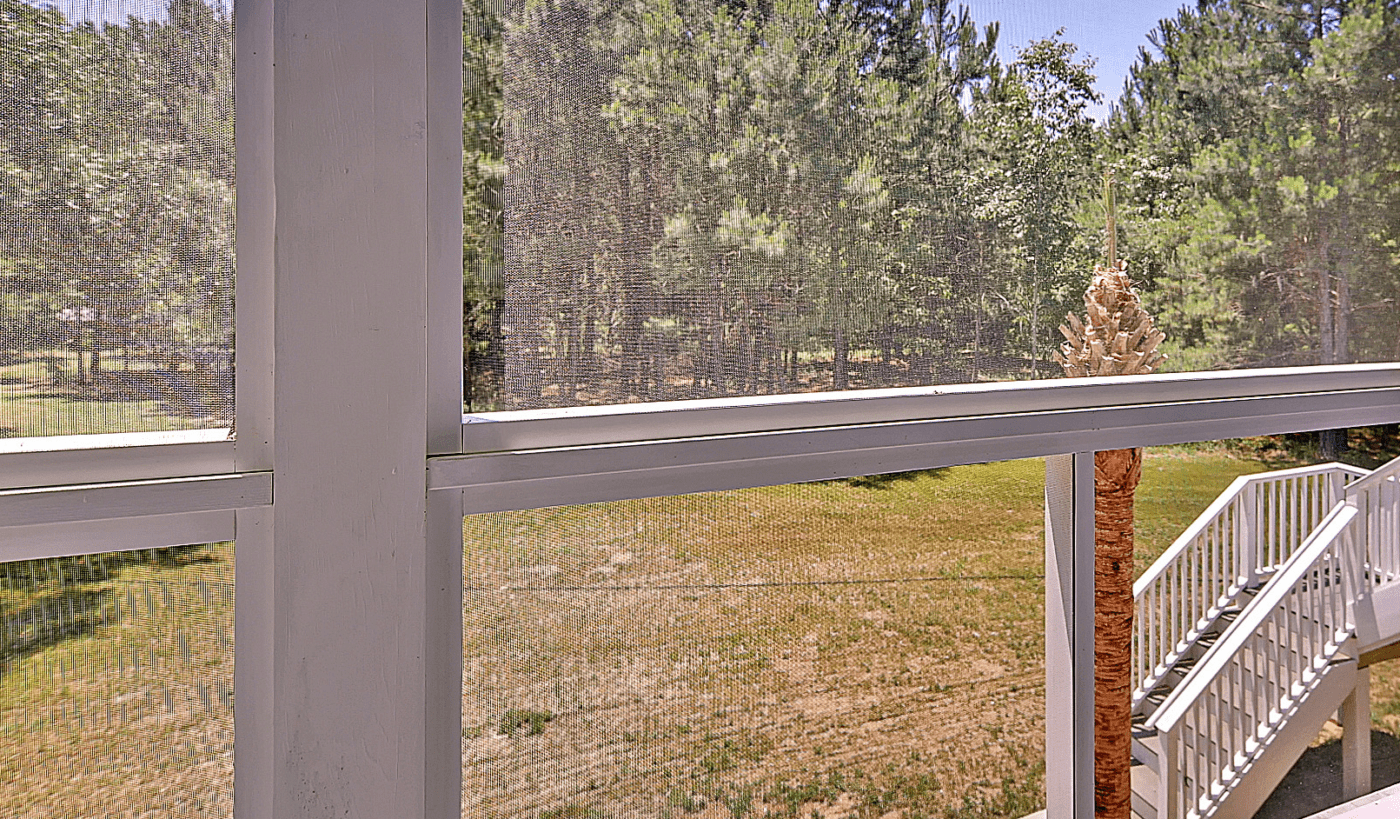 Thanks to the new porch screening system, the homeowner can enjoy a code-compliant, open view of the beautiful Lowcountry landscape on their elevated porch. The homeowner no longer has to worry about pickets or balusters getting in their way.
Spectacular sunrises and sunsets can all be enjoyed without obstruction on this new screened-in porch. When the temperatures rise and the sun is shining bright, the homeowner can hop on up to their top porch and soak up the rays. Finally, at the end of a long day, the homeowner can fire up the grill at either their bottom-story patio or on the porch extending from the side of the house. This house screams "staycation"!