Screen Wall Porch Planning Calculator
Use this calculator to plan your screen porch using our PVC Screen Wall screening system.
This tool will calculate the supplies and components needed for a simple Screen Wall porch installation. If you have project-specific questions or unique requirements, enter your approximate details and submit the form for project feedback.
---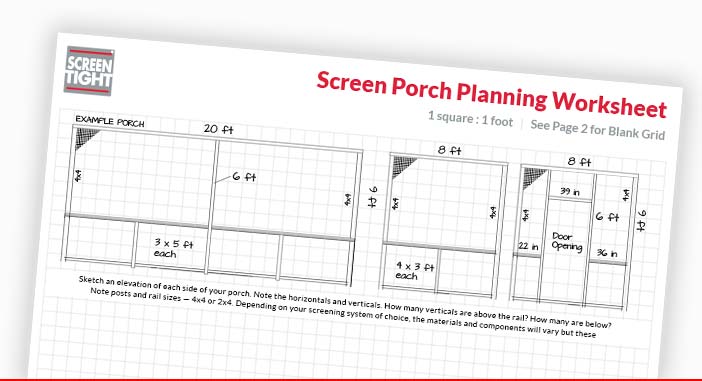 Printable Screen Porch Planner
Download our porch planning worksheet to learn how to measure and plan your screened-in porch.
Download PDF
More Information
---