Get Ready for Screen Porch Season!
Screen Tight is offering new merchandising and screen porch planning resources for LMC dealers.
Get the LMC Pro Merchandiser (see images) to beautifully showcase screen doors and porch screening systems.
Get on-demand porch planning consultations from the Screen Tight Porch Pro. We can answer your customers' questions and provide project-specific advice. Simply register with us using the form on this page and we will provide you priority support.
Join us for one of our upcoming porch screening webcasts to learn more about our systems and tips-and-tricks from the pros.
LMC dealers get free literature, samples and more. Simply connect with us and we get you what you need!
LMC Pro Merchandiser Panels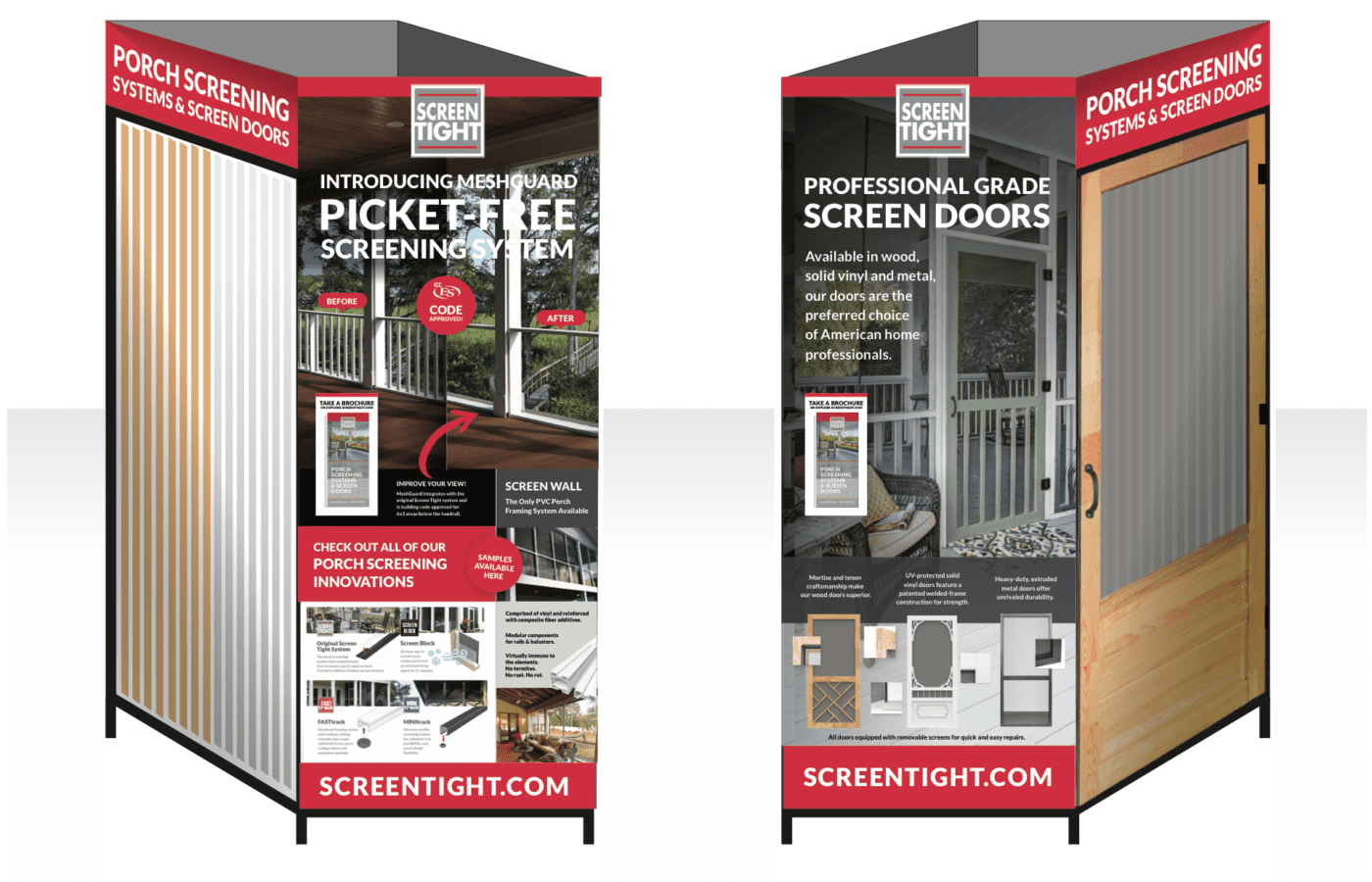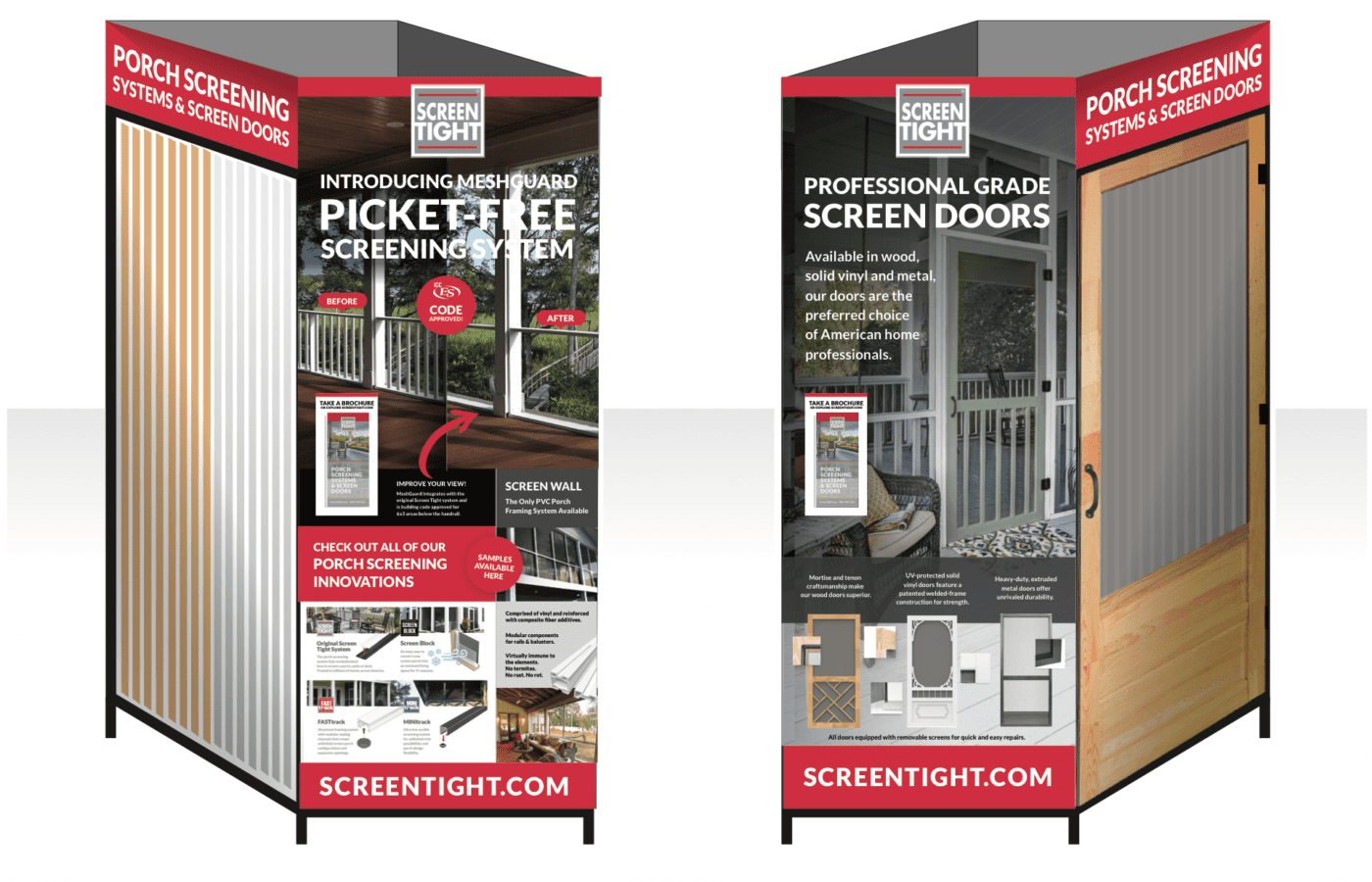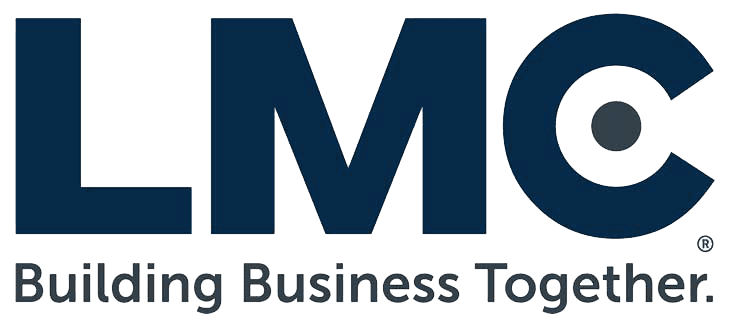 Get Showroom Merchandising & Displays
LEARN MORE ABOUT OUR PRODUCTS